ForumLED Conferences 2014
September 21, 2014
The 6th edition of ever successful 'ForumLED Europe' conferences program is scheduled this year on October 14 & 15 at the "Grande Halle de la Villette" (Paris, France). This grand event is aimed to expose latest LED innovation and application, and looking to connect innovative companies worldwide through its Investor Forum platform.
This conference always receives an overwhelming response by top international specialist coming from world famous laboratories and key companies. This year also event is planned to delve deeper into eight thematic through sessions. Every session will be hosted by experts and specialists speakers selected by programming committee. The committee is responsible for determining topics and selecting speakers, and consists of several scientific and technical experts.
Every year this program is held to project a deeper insight to the latest LED innovation and research and share a world-class vision of LED market. Registration to this magnificent technical event has already been started. Your accreditation to the conference will be cost around 550 Euros including 20% VAT tax. The registration forms can be access from ForumLED official websites that require filling your personal information, domain of interest and department. Registration to the cocktail party and Investment Forum will exclude extra fee of 70 and 30 Euros respectively with same VAT tax.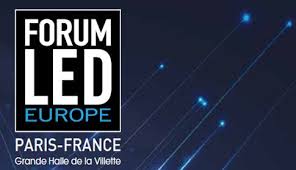 The conferences will exhibit worldwide LED technologies and lighting products of various technical and industrial engineering firms. The technology exhibition is focused on organic LEDs modules, LED bulbs and tubes, relevant electrical, optical and thermal component along with production tools for LED industry. These technologies are going to be exhibited by developers and distributors of IT solution for LED industry, Laboratories, qualification and certification bodies. Apart from technology, several lighting product from the area of LED lighting system and equipment are going to be showcased. The participants for this include manufacturer and distributor of exterior and interior lighting around the globe.

The Wednesday of the event is targeted for Investors Forum. It's going to connect global innovative companies searching for financing opportunities with capital firms and public investment authorities. This investor meet is categorized into three steps. The first step will include presentation of LED markets and its opportunities by expert to the investors. In second step fund seeking companies will introduce themselves to investors. Finally, at the last step the companies and investor get the opportunity to discuss business in private. So it's clearly indicates that only step one and two will be open for registered public during Investor Forum.
The detailed info report along with explained schedule has been uploaded by ForumLED Europe. You can download it in PDF form from their official website for more information.
So, the overall ForumLED 2014 conferences will be illuminated by latest LED lighting trend and technologies. The event targeted that this efficient, economical and adaptable technology will cover 45% of world LED market in 2016 and around 70% in 2020. The event will also discuss briefly about new emerging products, researches and new result related to LEDs. Countdown has begun, so get yourself registered and enjoy the new and smartest world with trendy LED technology.