Lap Lanes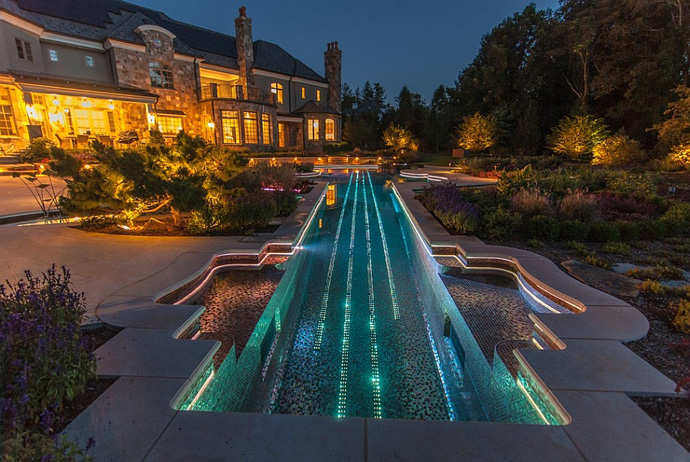 String of the violin: The 4 strings of this Stradivarius violin is glittered with the help of fiber optics strand lighting.
Strings of violin are intelligently used as lap lane of the pool which is composed of jet-black translucent tile.
5760 strands of fiber optic light are intertwined with tiles to bright up the lanes at night. The strings running down the centre of the pool is glowing in the sky blue color.