LED Ring Light Floating Fountain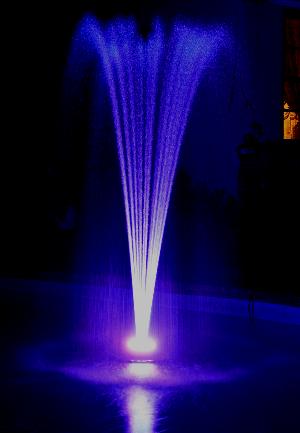 Floating water fountain comes with 96 LED color changing light ring and our WPG1000 pre-filter pump which has Max. output of 1000GPH.
Size: 11″(buoy dia.)x 6″(h), cord length 33′
Fountain spray high: 55″, wide 50″.
Simply put it in water, then plug and play, it is easy to relocate it and no hardware installing. Great for display in pond, party event or it can be sit on top of the regular fountain to make a beautiful lighted water spray.